A Complimentary Service Program. No Sign-up Required, No Cost to You. 
When it comes to service, only Volvo can deliver the value you deserve. Whether it's our expertly trained technicians, our field-tested Volvo repair methods, or our Volvo Genuine Parts - we want to help you get the most out of your Volvo.  Experience the Volvo Service Advantage when you bring your car to an authorized Volvo retailer for service or maintenance. 
Live in the Bellevue, Mercer Island or Seattle, Washington area? Come experience a great service experience at AutoNation Volvo Bellevue.
Volvo Service Advantage includes: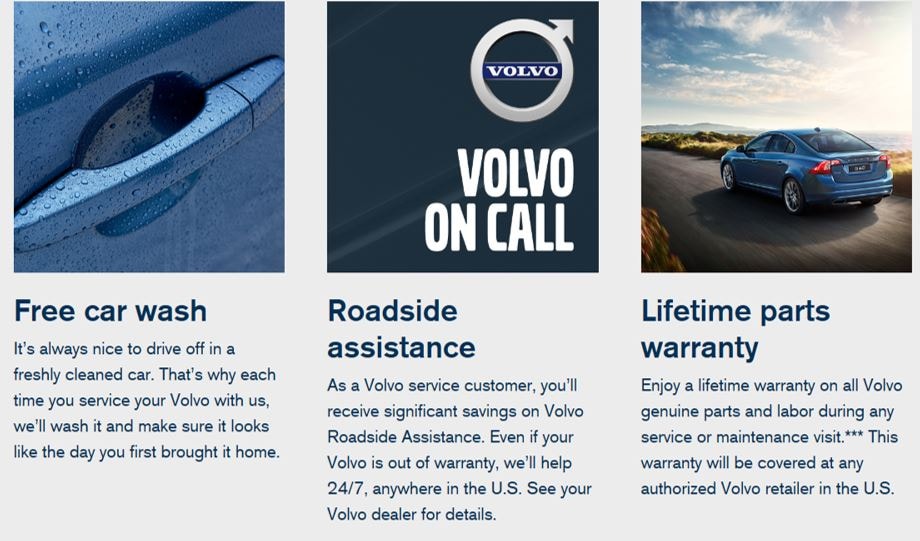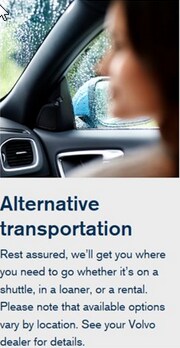 Additional Service and Maintenance Benefits**The Volvo Tire Advantage
: Get the right tires for your Volvo, including complimentary 24-month road hazard tire protection.***Â Â 
Download brochure
.
Volvo Certified Body & Paint Service Centers
: Expert repair outlets certified by Volvo to have the right equipment and training for ensuring your Volvo will be properly repaired in the event of a collision. 
Download brochure.
Volvo Service Advantage Card
: A cost effective way to pay for Volvo parts and service including interest-free financing. 
Contact our dealership
 for more information. 
*New software required as part of a repair or accessory installation is not included.
**These offerings are available at participating Volvo dealers.
***Some exclusions may apply, please contact your Volvo dealer for details.
These offers are available at participating Volvo dealers only, effective September 1, 2013. This offer only applies to Volvo owners and excludes third party repair facilities.