Seattle Volvo Cars Dealer
We are in the business of making Volvo Cars more attainable to the Seattle community. We do this by keeping our dealership well-stocked with Volvo Cars sedans and SUVs. Make a day of it and take a trip down to our east side Bellevue location, a convenient place to stop and shop for your next vehicle. In fact, why not use this day to take advantage of the beauty of the Pacific Northwest? If you want panoramic views of the city, bypass the Space Needle, and head to Smith Tower, Seattle's original skyscraper. Bring your closest companion and share an appetizer and cocktail, followed up by a snugly selfie in the Wishing Chair. 
Volvo Cars Sedans, Wagons & SUVs For Sale
Volvo is not only synonymous with safety, but is iconic. Did you know, for instance, that the three-point seatbelts you now find in almost all cars originated with Volvo Cars?  Have you scoped out the Volvo XC60? The XC60 is an in-demand SUV compact luxury crossover sure to fit the lifestyle needs of growing families as well as single professionals. Or, maybe you have your eye on the Volvo S90. Don't let this stylish four-door luxury sedan fool you. You can take it off-road or show it off in the city, enjoying the perks of its taut suspension and refined steering, cruising to the perfect Seattle Date Night destination - Capitol Hill. Begin the night at Sun Liquor for handcrafted cocktails and Mai Tais, then head down to John John's Game Room on East Olive Way and play oldschool arcade games and pinball till the wee hours. 
Seattle Volvo Cars Service & Parts Center
How do you make your Volvo Cars last? You can start off by visiting our Service Center. Schedule service online or call us to ask any questions. You'll find we offer convenient and flexible time slots, with extended weeknight and weekend hours. If you're all about the multi-tasking lifestyle, you may find you can take care of everything on the day of your Volvo service. Take a break from the city at Discovery Park, which is located near the Magnolia district, and is the perfect place for an attitude adjustment. Hike, wander, roam, run, or bike through the 534-acre natural area park, taking in sweeping views of the Cascades and Olympic mountains, and overlooking Puget Sound. Get swept away by the beauty of nature on the two miles of beach, hike the cliffs, and check out the lighthouse.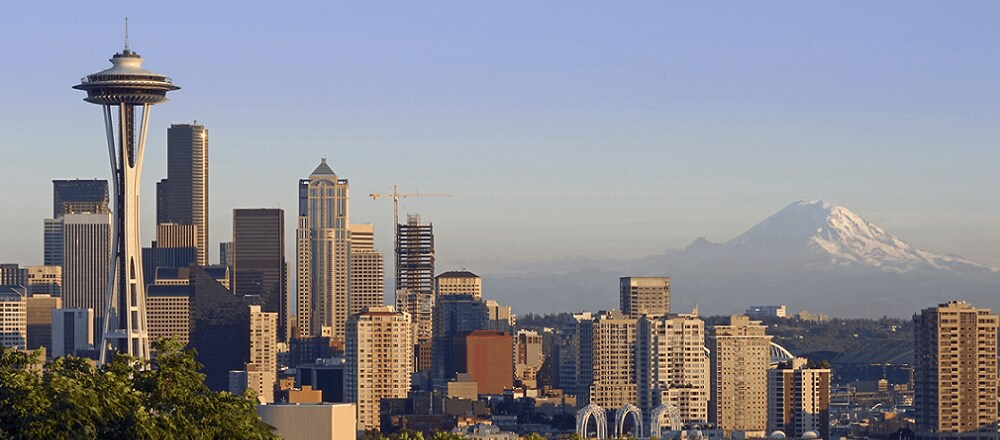 Visit AutoNation Volvo Cars Bellevue
AutoNation Volvo Cars Bellevue
420 116th Ave. NE
Bellevue, WA 98004
If you like the models enough to schedule a test-drive of your favorite Volvo car, you'll be happy to know you can reserve your Volvo for up to two days. If you want to get a heads up on your finances and learn what fits your budget best, you can start your finance application online, as well. You can also find out the trade-in value of your current car right here at our site. Then use the payment calculator to budget what your monthly payments will look like. Knowledge is power, and armed with this information, you'll feel extra confident on the day of the big visit. You may even have time to duck over to Gas Works Park. This park sits on the north shore of Lake Union in Wallingford and is accessible to the University district. Head down this way for a stroll by this funky old gasification plant and take it all in. If you're lucky, you may find yourself in the center of a free concert or role-playing tournament. Good times in Wallingford, indeed!